Fear and loathing in a pack of well dressed men
Let it be known, without a doubt, the first rule of all motorcyclists is to look fantastic. There is not a single gentleman or lady that desires a motorcycle for the practical use of transit from one place to another. The primary desire for riding a motorcycle is shallow vanity and it is a glorious thing. Man, as a species was born into a brutal nature and alone. We have been able to bend it to our will - both, externally and internally - to create things such as hardback books, grand pianos, skyscrapers, and Cafe Racers.
several summers ago, i was traveling to the midwest to see my parents when i stumbled upon a run-down gas station, about 20 miles outside of cleveland. just beyond the sign for the gas station, an old hotel neon read "sin $65."
It was apparent the last three letters in "SINGLE" had burned out or busted long ago and the owner agreed with the sentiment well enough to never have it remedied. There were other gas stations, but that hovering sign intrigued me and I knew this was my spot. As I pulled up, I noticed a ragged, basket case motorcycle with a rat's nest of wires spilling from where the headlight used to rest. Despite being nearly consumed by ivy, a faded For Sale by Owner sign clung to the handlebars. The young man who acting as cashier was also moonlighting as the motorcycle salesman. He yelled out the window, "$100 and it's yours!" It's not in my nature to accept good-enough, so I countered his offer. He stood firm at $100 but threw in the fact the title was now, literally, in his right hand and notarized. Between almost empty and a full tank, I became the new owner of the ugliest 1981 Yamaha Virago XV750 the world has ever seen.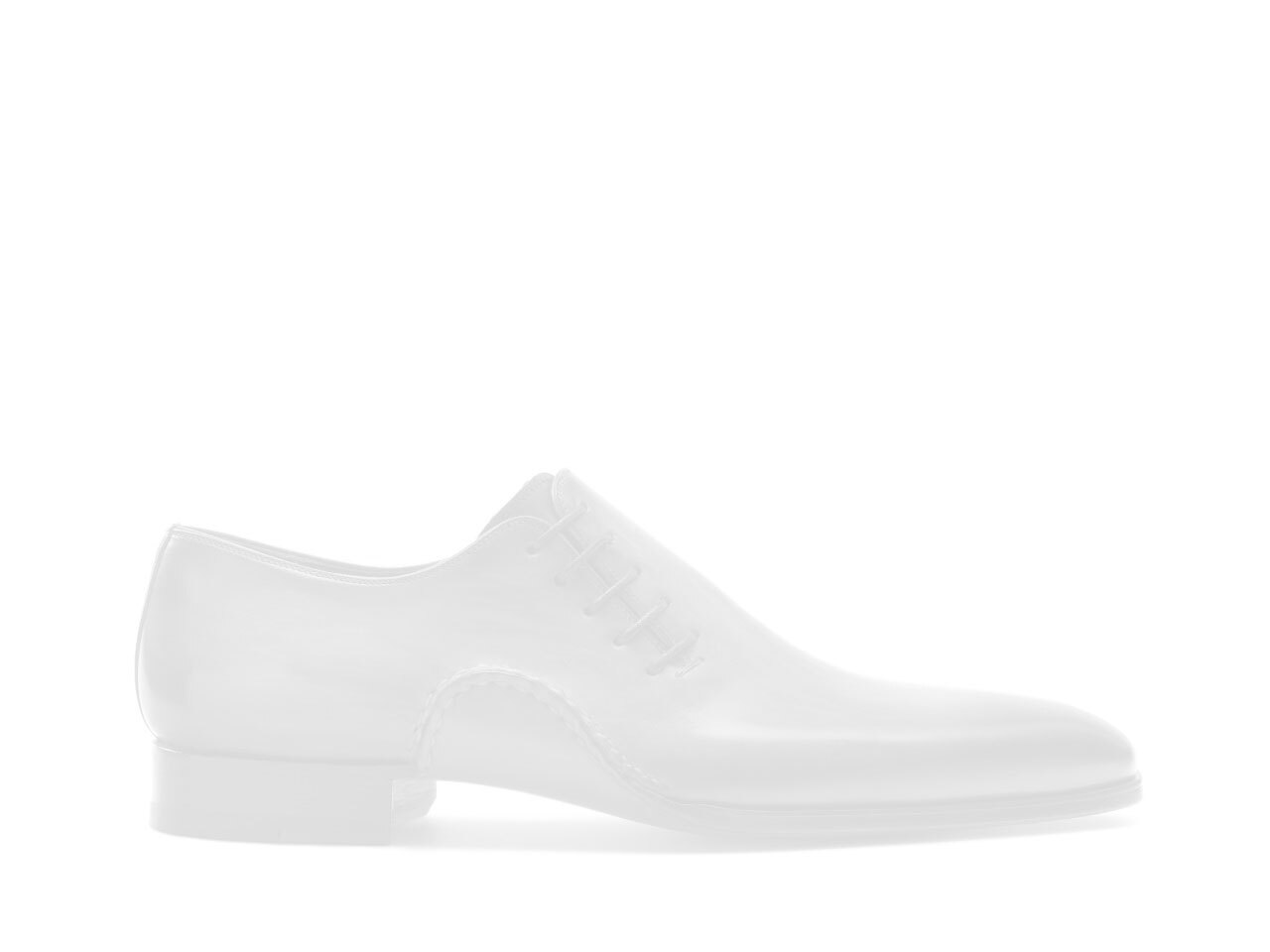 Nearly five years later, on September 25th, 2016, I was able to join up with tens upon tens of other motorcyclists with eerily similar stories at
the distinguished gentleman's ride in columbus, ohio. the event combines two of my favorite pursuits - finely crafted clothing and finely crafted motorcycles.
We exchange stories of building, repairing, maintaining, and riding our motorcycles in the same way we discuss the clothing we chose. My enjoyment of a slim-fitting suit with narrow lapels and a minimalist appearance is not dissimilar from my taste in motorcycles. This pattern weaves itself through the entire congregation of the event. You can see it in a 1950's scrambler piloted by a man wearing a rough, thick tweed vest with suspenders attached to canvas trousers and smoking a lovely wooden pipe; to the 24-year-old woman wearing a small bow tie, modern cut burgundy denim hugging her thighs and calves, and Converse All-Star low tops. She was taming a 2009 Ducati that gave the appearance of elegance, but only if that word exists in a Mad-Max sense - harsh elegance may be a better term. I may be in love, but only if that word exists in the Mad-Max sense - lust may be a better term.
riding a motorcycle is an act of violence, but also an act of grace.
The iconic rumble of an old throaty V-twin is the aftermath of controlled explosions occurring directly below the rider. The forward motion is conducted by a symphony of movements - left hand manipulates the clutch, right hand twists the throttle, left foot shifts, and right foot covers the brake. Within seconds, this complicated sequence is made to look effortless. The juxtaposition of riding atop this violence while clad in bespoke garments is romantic. A sort of Romeo et Juliet of materialism that concludes with rubber and leather meeting the road. My bike, revived by my hands which studied my father's hands building Harley choppers in the kitchen of my childhood home, now meets the road with a pair of race-ready Spitfires with raised white lettering. My feet fitted firmly into my handcrafted Magnanni boots ready to play their part in this mad orchestra. Is this Chelsea boot perfect for motorcycling? Hell no. Does it look fantastic? Yes, and after all, that is the first rule of motorcycling.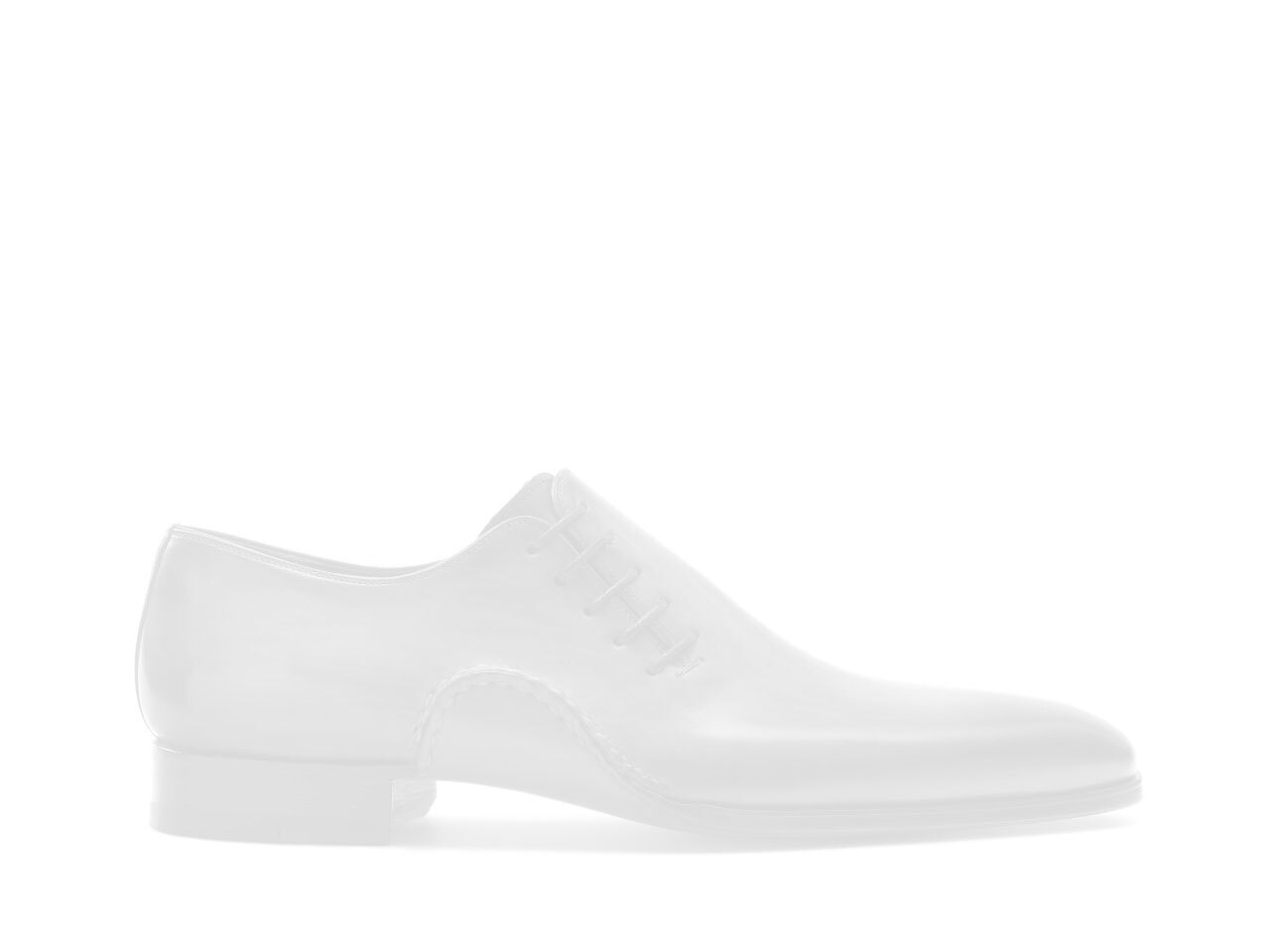 Product Details
• Hand painted dual-tone calfskin slingback with medallion toe and perforated crown detail on heel
• Leather lined Bologna construction offers an all leather cushioned footbed and unrivaled flexibility
• Double leather master sole with curved laser detail and contrasting color
• Patina: Wind Tabaco / Wind Grey
• Style: 19117
• Complimentary shipping within the US
• Handmade in Spain
Style Cues: A neutral slingback offers a sleek alternative to your regular double monks. Precisely folded leather on the vamp and side provides for a smooth transition from tabaco to grey. Created on a new last for a wonderfully balanced shape and fit. Best paired with light grey and cream suits for an iconic ensemble.