Magnanni 2020 Gift Guide
Gift Guide
Winter 2020
The process of selecting the perfect pair of gentlemen's shoes can be intimidating, but worry not, we have you covered with the ideal products for this year's holiday season. From everyday carries to at home indulgences, here are the selections that will leave lasting memories for years to come.
Slippers
The Hughes and Heston house slipper are designed for a comfortable holiday lounging experience.
Shop
Belts
From business to casual, a well-chosen belt will bring an outfit together. Our hand-painted belts provide a simple statement for an assured sense of style.
Shop
Shoecare
A proper shine is a key component of leather shoe conservation. Give the tools to clean, nourish, and protect with a Magnanni shoe care kit.
Shop
Bags
Our collection of everyday carries deliver both utility and looks with their sleek design and hand-painted finishing –– the ideal choice for the gentleman on-the-go.
Shop
Wallets and Portfolios
Crafted from our calfskin leather and finished with our signature hand-painted patinas, our collection of wallets and tablets provide function to your accessory details.
Shop
Socks
The ideal choice to accompany a pair of Magnanni shoes, our superfine gauge socks are hand-woven with lightweight Sea Island cotton in the Nara region of Japan.
Shop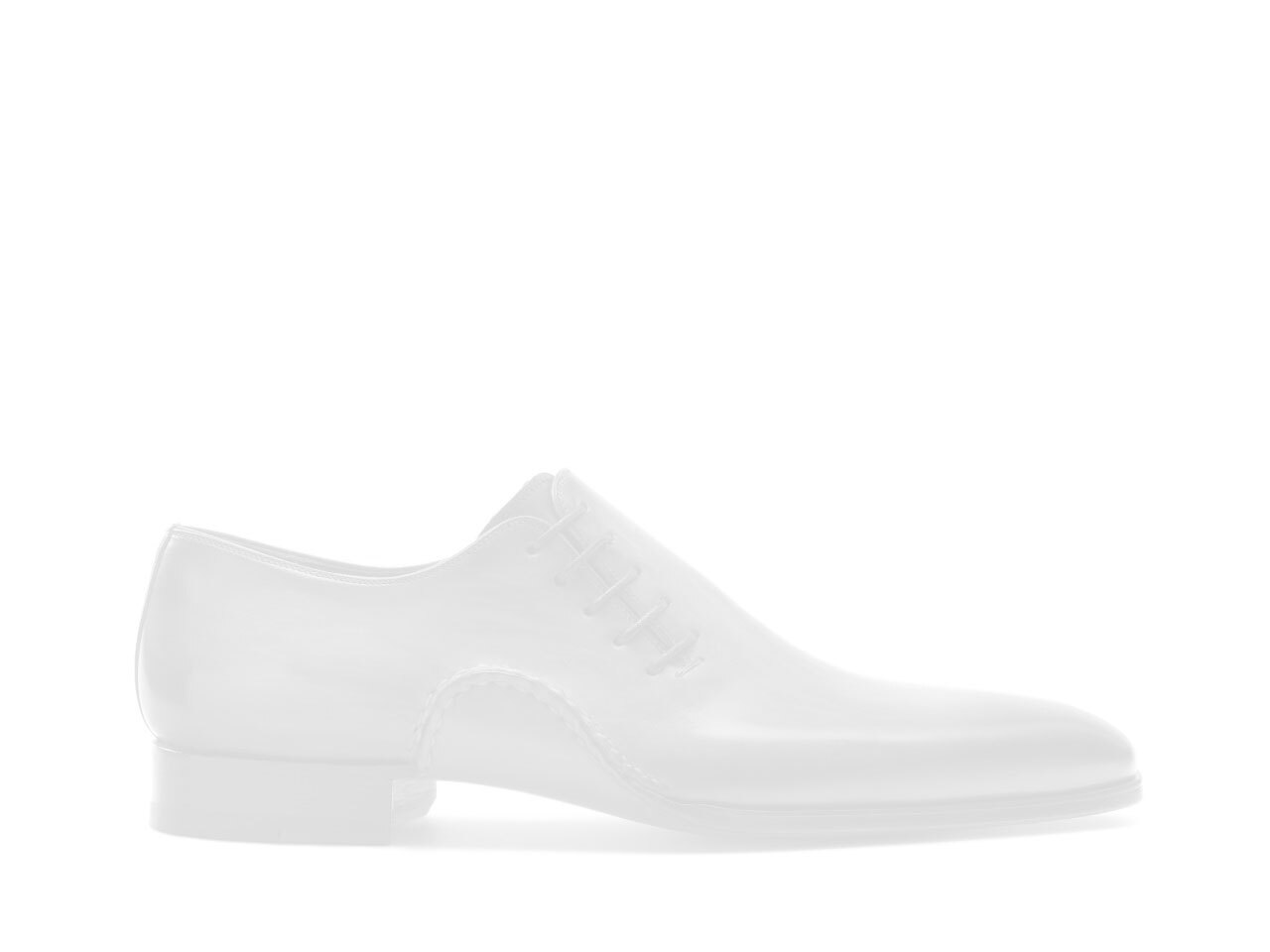 Bologna
The Evolution of Construction
Construction
Discover